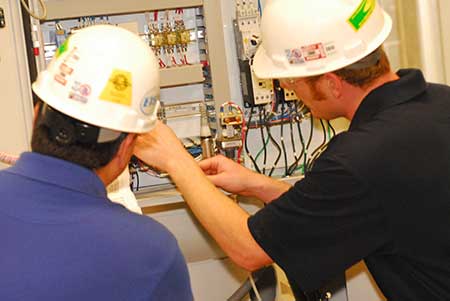 Environmental Testing Services, Inc. is at the front of piped gas systems verification, accreditation preparation, ventilation testing, waste anesthetic monitoring, laboratory exposure monitoring and medical gas system repairs.
Environmental Testing Services:
Our Experience
Established in 1984 and headquartered in Houston, Texas, Environmental Testing Services (ETS) has grown into one of the largest medical gas testing firms in the Texas market. We have experience in a variety of settings – medical, dental, industrial and laboratory, and offer a full spectrum of services including planning, verification, testing, remediation and repairs.
ETS provides services to facilities in the Texas Medical Center and throughout Texas. We work in all the major Texas markets from Houston to Beaumont, Austin to San Antonio, Corpus Christi to Brownsville, and locations in between.
Our Employees
Our 8 licensed medical gas verifiers have an average of 15 years experience and hold American Society of Sanitation Engineers (ASSE) credentials from National Inspection Testing Certification (NITC ) and Medical Gas Professional Healthcare Organization, Inc (MGPHO).
We actively participate in organizations which determine industry standards, including the ASSE, MGPHO, and the National Fire Protection Association (NFPA).
Our Values
We value reliability and quality service as the foundation of our customer relationships.
We are committed to responding quickly, day or night, to provide the services you need.
Our Practices
We practice continuity in our customer relationships by assigning staff and managers to a facility. Our familiarity with the building and staff eliminates the need for orientation before each test cycle. It also helps us pursue solutions to problems while on the job site.
ETS is not affiliated with any equipment manufacturer or supplier. The TDSHS (Texas Department of State Health Services) and NFPA 99 require independent, 3rd party testing. Our focus is testing and providing complete information about your piped gas system, ventilation and lab(s), and finding solutions to problems we identify.
Our documentation provides the summary and supporting data you need for accreditation, repairs, ventilation adjustments and construction completion.